Under the bonnet of An American In Paris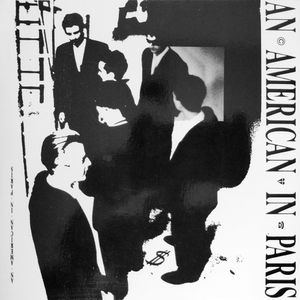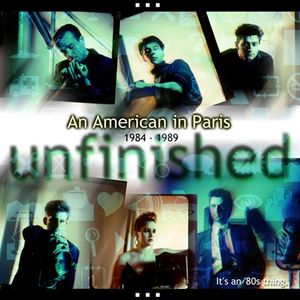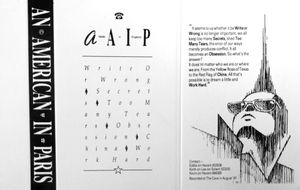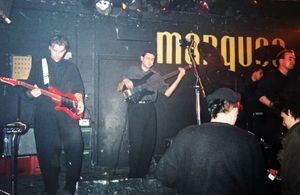 I joined An American In Paris in late '85. They were a local band from the Portsmouth / Fareham area in Hampshire. Initially, I'd had a 3 track tape passed on to me which had been recorded at the (now defunct) Herne Place Studios, an impressive 32 room mansion in Sunningdale, Berkshire and owned by Eddie Hardin, formerly of The Spencer Davis Group.
Here's a quick list of some of the stuff we did, not including the usual gigs, rehearsals, and writing. Out of respect for those met along the way I do not include any anecdotes of 'well knowns' we had experience of at the time:
Won Portsmouth Battle of The Bands in '86 - much to the annoyance of the post-punk surfers.
Financed and Recorded our first single (at The Attic; somewhere near Heathrow) in '86.
Invited to tour South Africa (Sun City) What!? - declined.
Set up our first gig at London's Marquee Club (Waldour Street), taking two coaches of ever-fabulous supporters with us.
Entered the Daily Mirror / Marquee Club band competition - came 6th nationally (no cigar).
Started recording another 3 song demo at Herne Place again in '87.
Hooked up with Bill Wyman. Stayed with him at Gedding Hall and recorded an early version of 'Work Hard'  through the AIMS Project. Got the Stone's Mobile Recording truck down to Portsmouth to record other bands as well.
Signed to Bill's Ripple Records label in '88 and recorded a final version of Work Hard for a test release in Germany. There was a 12" version (see video) which was mixed by Chris Potter.
Recorded 3 live tracks for an 'in session' type radio play and was interviewed by Power FM local station.
Played Leicester Square for a Wella sponsored band competition.
Appeared at Bill Wyman's Sticky Fingers Cafe opening night in London.
Recorded tracks at Jimmy Page's Sol Studios in Berkshire, with Bill and Terry (his Rhythm Kings guitarist) as producers.
Played at the Great Ormond Street Charity Gig - Albert Hall with other signed acts on Bill's label ('89).
Played live at the San Remo Rock festival which was filmed by MTV Italy.
Video shoot for Shining Star (Judy) at the Victoria theatre in London with a Judy Garland look-a-like. Production company decided to use old film format cameras (two of which were to shoot onstage footage, didn't work because of power issues).
Recorded some more demo tracks at Pinewood Studios using the Stone's Mobile Recording Unit (which was where it was kept when not in use).
Bill goes off to play his last world tour with the Stones.
Invited to play Los Angeles - declined.
Myself and bass player left.
Band finally split in 1989-90.
AAIP videos : Work Hard / Judy
The 12" vinyl version of Work Hard (Werk Haad) was mixed by Chris Potter. The extended ep also included the 7" version and the track 'Burning Fire'. Both tracks were recorded at Jimmy Pages (then) Sol Studios in Berkshire with Bill (Wyman) and Terry Taylor respectively as co-producers. Not much was changed though. We already had a fully formed track which had been gigged extensively.